Simran transferred to UBC from a small community college in BC.
At the time of sharing her story and tips, Simran was a second-year transfer student, specializing in Chemical Biology. She transferred to UBC Vancouver from a small community college in BC. Here are her experiences in choosing a major and getting involved around campus.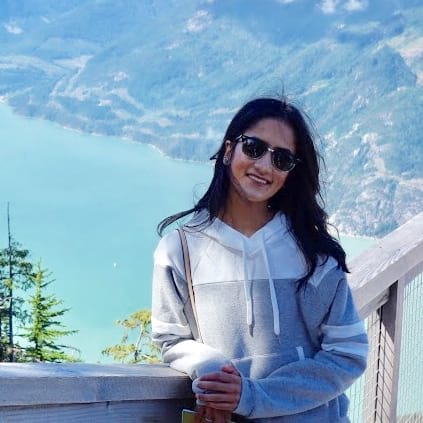 When I received my acceptance letter from UBC, I was super excited and nervous at the same time because I had no idea where to start, including which specialization to choose. There's a 6-step guide on specializing that will help you to get started, so be sure to check it out!
Since I did not live in Vancouver before moving to UBC, I was really happy that I was able to find information about specializations online. After doing my own research, I gave myself some time to reflect on which courses I enjoy the most. With this, I came to a conclusion that I really enjoy anything related to Chemistry and Biology. I used the UBC Academic Calendar to check the requirements to pursue a Bachelors in Chemistry or Biology. While checking, I came across a specialization called Chemical Biology. UBC Academic Calendar provided a full credit list for this specialization (which was amazing!). I was able to navigate all the required courses and transferred courses. Compared to my previous institution, UBC offers a broad range of programs and specializations which helps to explore and make individuals' academic journey quite interesting. It helps students to explore a wide range of interests related to different careers. Now, I am able to pursue a degree as a combined major instead of only studying a specific subject!
However, this was just the beginning. When I first moved to UBC-V, I was shocked at how developed the campus is! The major difference I noticed was class sizes. At my previous institution, there weren't many Science students compared to UBC. To adjust to this change, I started going to the class earlier so that I could sit where I want to. Also, I signed up for free Science events and coaching sessions (such as SCI Team and the Science Peer Academic Coaches) that UBC-V provides to get extra help and keep up with all of my courses.

I found out about UBC clubs through UBC Science "Distillation" emails - you'll be automatically subscribed as a Science student.
Apart from academic options, I love that UBC offers incredible extracurricular opportunities. I attended club fairs in UBC and was able to join a handful of clubs including the UBC Cancer Association Club. I took it one step further when I became Vice President External which allows me to communicate with different businesses and organize events on campus. For a change of pace and because I love dancing, I joined UBC Gidha club (How cool!). Joining different clubs has helped to make my transition at UBC-V much more enjoyable and meet new people.
As a transfer student, all I can say is that the process might look difficult at some points, but it will encourage you to get out of your comfort zone and explore.