SPAC coaches work with you one-on-one to help you achieve your academic goals at UBC.
Chat with a coach to set goals, discuss study habits, brainstorm ways that you can adapt your approach to learning and co-create a plan of action moving forward.
Get an Academic Boost.
Students who work with an SPAC coach see lasting improvements to their study habits.
SEPTEMBER
Get ready for midterms and start your term off strong! Hear insight and advice from UBC professors on how to best prepare for midterms.
NOVEMBER & APRIL
Studying for exams doesn't have to be difficult. Drop by for 15 minutes to kick off your final exam preparation.
Learn how to get motivated so you can reach your academic and degree goals.
Explore tips for making study groups productive and efficient.
Get Strategic with Your Studying
An SPAC Coach can help you if you are considering these questions:
How do I balance all my assignments, lab reports, exams, and work, while still staying healthy?

How do I maintain focus while learning?

How come I can't remember anything from the lecture I just attended 10 minutes ago?

I have 8 chapters to read this weekend for 3 different classes, where do I even start?

How do people use their lecture notes to study for an exam? Am I doing it right?

What's the quickest way to memorize things for an exam?
Flexible
Connect with a Coach at drop-in one-on-one appointments.
Confidential
All conversations with a coach are confidential.
Meet the Team
SPAC coaches are Science students like you! Meet the team.
Drop-In Coaching
A coach will be happy to chat with you to create a study plan, discuss time management strategies, and more.
Science Peer Academic Coaches can help you complete an Action Plan to outline the immediate steps you should take to achieve your academic goals.
Throughout your conversation, coaches will integrate campus resources that are relevant to you and that can support your academic success.
Last day of Term One sessions is Thursday Dec 7, 2023
Term Two Hours, from Monday Jan 15:
Mondays, Wednesdays, Thursdays: 2 - 5 PM
Tuesdays, Fridays: 11 AM - 2 PM
Irving K. Barber Learning Centre, third floor
If your schedule doesn't align to drop-in at the times noted above, you can request an appointment with a Science Peer Academic Coach.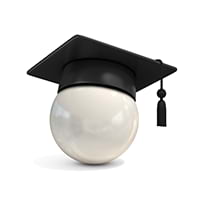 Beyond the BSc: Career Workshops
Register for a Workshop