From Transfer to Transition: Carlie's 3 Tips to Make the Transition into UBC
At the time of sharing her story and tips, Carlie Tigley was a 3rd year Biology major who transferred from UBC-O to UBC-V after her first year. She is originally from Calgary, Alberta. She has a mad love for food, travelling and random facts. A habit maybe, but she always needs to have a "clean plate" after every meal! Here's her transfer student story:
Carlie's Story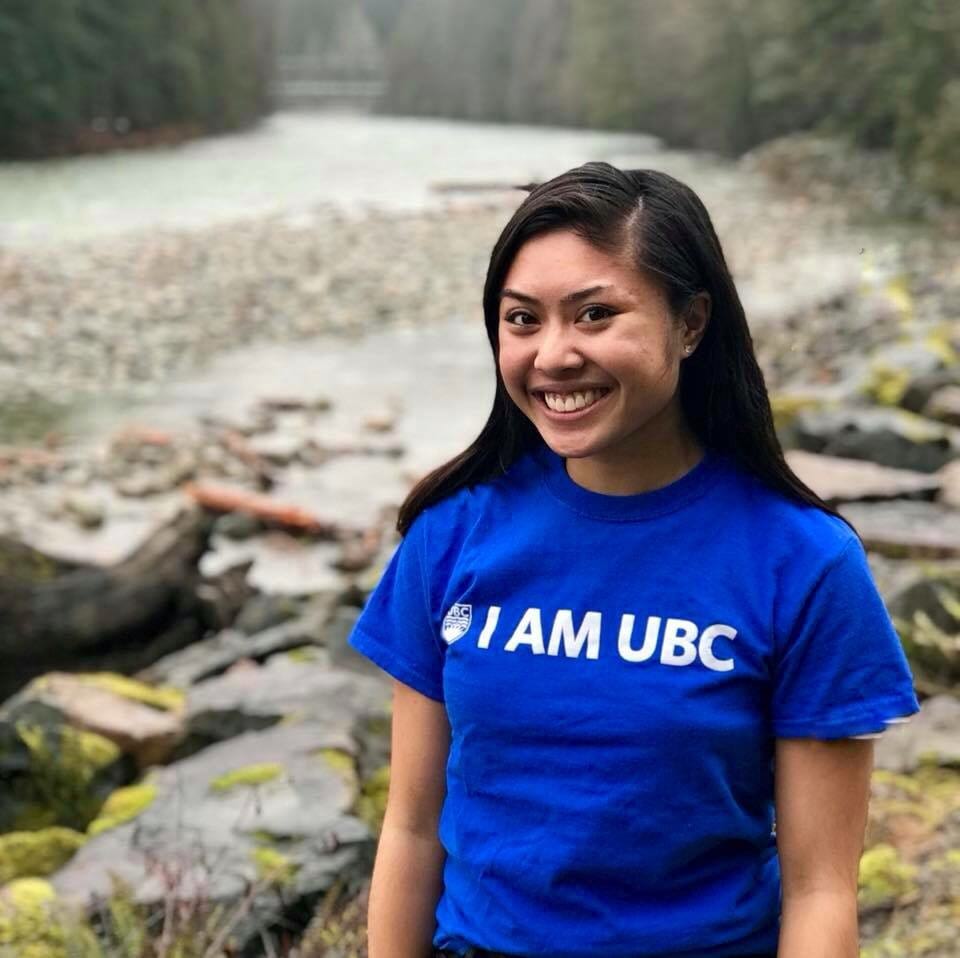 So, you've gotten your acceptance and you're feeling a whirlwind of emotions drawn upon you: excitement, nervousness, relief? At least that's what I felt when I learned of my acceptance to the UBC-V campus and that was just the start to a new journey! I transferred from UBC's Okanagan campus to UBC Vancouver after my first year.
The transition from high-school to University can be difficult at times, and, if you're like me, starting over at a new University as a second-year student can be challenging. I got lost. I didn't know where certain buildings and classrooms were. I asked for directions. Many people assumed - and I myself felt like - I was a first-year all over again (and that's totally okay!). Here are my top 3 tips on how to make a smooth transition:
Get ready to walk a Marathon!
Just kidding. But all jokes aside, at times you'll feel like getting to class is certainly a marathon. Believe me when I say that UBC's campus is HUGE. The idea of jumping out of bed in the morning and expecting to get to class within 5 minutes sadly no longer exists. So, plan ahead and leave enough time for yourself to get to your next class. You're also bound to end up in situations where you have back-to-back classes in buildings that are at different ends of campus. If possible, try to avoid putting yourself in these situations when planning out your timetable during the summer and instead, choose to take a break between classes instead. After the first two weeks, you'll have the hang of getting around campus and you'll probably even figure out some shortcuts that will get you to your class faster and on time!
Once you are involved, the friends you meet and the experiences you have will be a part of some of your greatest memories here at UBC.
Use UBC Degree Navigator
This thing is certainly your holy grail. Okay, maybe I'm over-exaggerating just a bit, but UBC Degree Navigator is your ultimate resource to keep track of your degree process and whether all your credits have transferred or not. For example, some classes might technically count for credit but do not fulfill any of your specific degree requirements - this is where the UBC degree navigator comes in. I personally just started using it, but if I had known how much of a resource it was, I would've used it earlier. It helps break down all the required components of your degree and tells you whether you have fulfilled them or not. It is also a useful side tool when planning out your course schedule as it helps decide what courses you should be taking such as an arts elective, a breadth requirement or even a course that is required for your specialization.

Get Involved
I cannot stress this one enough! Don't make the same mistake I did and spend your entire year focusing only on academics and using your transfer as an excuse to adjust to a new campus. It all starts with effort and joining a club, volunteering or applying to be an Orientation Leader can go a long way!
In the end, the transfer experience is what you make of it. Although you may encounter some challenges at first, I can tell you that that I'm glad I made the change. Making the choice to transfer can be hard, but it is far better than sitting around and wondering what could have been if you didn't make the choice!