Assistant Professor in Condensed Matter Physics
Closing date: November 15, 2020
The Department of Physics and Astronomy at the University of British Columbia in Vancouver invites applications from outstanding candidates for a tenure-track Assistant Professor position in the field of Condensed Matter Physics. We encourage applications from candidates across both theory and experiment, with an emphasis on quantum materials and quantum devices. The successful candidate will join UBC's Stewart Blusson Quantum Matter Institute and create an independent research program, which complements the existing strengths of the institute. SBQMI has strong experimental and theoretical groups working in the area of quantum matter, and is committed to attracting and training outstanding students and conducting forefront research that spans the field. Applicants must have a Ph.D. degree or equivalent in a relevant field, an outstanding research record, and potential for excellence in teaching.
Postdoctoral Research Fellow, Department of Physics and Astronomy
Closing date: October 31, 2020
The High Energy Physics group at the University of British Columbia in Vancouver, Canada, has an opening for a Postdoctoral Fellow position on the ATLAS experiment. The UBC ATLAS group data analysis focus is on searches for a wide range of physics beyond the standard model (Long-Lived Particles, Vector-Like Quarks, Leptoquarks), precision measurements in the top sector (including EFT interpretation). It also has a strong involvement in the use of machine learning techniques in particle physics. The group is involved in the Canadian effort on the new inner tracker strip detector (ITk), in particular its readout system. It is also playing a leading role in track reconstruction and overall operation of the experiment's present tracking system. Qualified candidates must have a Ph.D. in particle physics by the time of appointment.
Postdoctoral Fellow Position, Gene Therapy and Blood Research laboratory
Closing date: Until filled
Seeking candidates for a postdoctoral fellow position at the University of British Columbia, in the areas of gene therapy and platelet biology. The successful applicant will be co-supervised by Christian Kastrup (Michael Smith Labs, https://kastruplab.msl.ubc.ca ) and Eric Jan (Life Sciences Institute, http://www.ubcjanlab.com). The ideal candidate has a background in molecular biology, and experience in platelet biology and/or gene therapy. We are seeking a creative individual who works well independently and as a team, with great interpersonal skills and excellent communication, both written and verbal. The candidate will design and analyze experiments, organize their own workload, keep meticulous records of experiments and data, report on research progress and outcomes openly, review methodologies in response to feedback, and help lead a team of researchers. The ideal candidate is experienced reviewing literature to devise new research directions and to generate creative and novel ideas for new projects, collaborations or techniques.
More about UBC Science
Equity and diversity are essential to academic excellence. An open and diverse community fosters the inclusion of voices that have been underrepresented or discouraged. We encourage applications from members of groups that have been marginalized on any grounds enumerated under the B.C. Human Rights Code, including sex, sexual orientation, gender identity or expression, racialization, disability, political belief, religion, marital or family status, age, and/or status as a First Nation, Metis, Inuit or Indigenous person.
More about UBC
As one of the world's leading universities, the University of British Columbia creates an exceptional learning environment that fosters global citizenship, advances a civil and sustainable society, and supports outstanding research to serve the people of British Columbia, Canada and the world.
Staff Postings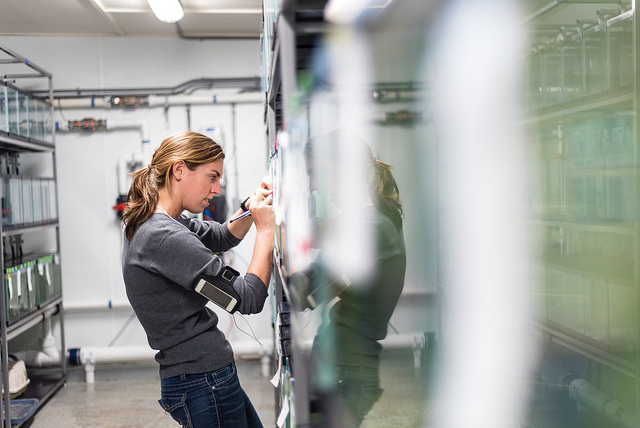 UBC Science uses an online recruiting and application process for staff positions. Visit the UBC HR website to view the current list of postings. Internal applicants should apply through Self Service.