Call for Canada Research Chair (Tier 1) Applications from Federally Designated Groups in Science
Closing date: March 4, 2022
The Dean of Science at the University of British Columbia invites applications for a Tier 1 Canada Research Chair in any field of Science supported by CIHR. Applicants must already hold a full-time, tenured appointment in the Faculty of Science at UBC (this is an internal search). Applicants should be at the rank of Professor, though applicants at the rank of Associate Professor are also eligible if they anticipate being promoted to Professor within one or two years of taking up the Chair.
Tier 1 CRCs are intended for "outstanding researchers acknowledged by their peers as world leaders in their fields" (source: CRC Website) who (a) are outstanding, innovative world-class researchers, (b) are recognized as international leaders in their field, and (c) have superior records of training graduate students and post-doctoral fellows. The chairholder must demonstrate an innovative, high quality research program and the ability to attract and train students and post-doctoral fellows. Chairs are tenable for seven years and are renewable once. Please consult the Canada Research Chairs website for details on eligibility.
Head, Department of Botany (Internal)
Closing date: January 31, 2022
The Faculty of Science at the University of British Columbia is seeking applications for the position of Head of the Department of Botany. The Department is committed to excellence in research and education that spans plants, fungi, algae, and protists and plays a key role in a range of interdisciplinary and graduate programs, including the interdisciplinary Biodiversity Research Centre and the Beaty Biodiversity Museum. The position is for a five-year term and will be available beginning July 1, 2022. The successful candidate must hold a tenured professorial position at the University of British Columbia, with strong preference being given to a faculty member currently at the rank of Professor.
We seek a dynamic individual with an outstanding international research profile, a strong commitment to educational programs at both the undergraduate and graduate level, and a compelling vision for the future of the Department of Botany at UBC. The candidate should have demonstrated leadership abilities, including management, organization, finance, communication, and consensus-building. The Head will be responsible for the overall academic and non-academic leadership of the Department, will lead the implementation of strategic priorities for the Department and will be a strong advocate for the Department within the University and in the national and international arenas.
Canada Research Chair Tier 1 in Computational Cell Biology
Closing date: February 9, 2022
The Department of Mathematics at the University of British Columbia seeks a global research leader in mathematical and computational biology for a CRC Tier 1 position related to the application of advanced computational approaches to the study of cells. The successful candidate will be eligible to hold a position as an Associate Professor or Professor (both with tenure). The anticipated starting date is September 1, 2022, or as soon as possible thereafter.
The department is seeking an expert who develops partial differential equation (PDE) models and corresponding computational approaches to study the biochemical and physical processes underlying eukaryotic cell motility. Areas of particular interest for this search are reaction diffusion systems on changing domains and evolving surfaces, pattern formation, PDE models coupling bulk and surface concentrations, and models linking surface PDEs with mechanics. The successful candidate will contribute to our community of expertise in computation and mathematical modelling with applications related to materials science, fluid mechanics, tissue modelling, etc. Applicants must meet the eligibility requirements for a Tier 1 CRC position. Tier 1 CRC nominees must be Professors or Associate Professors who are expected to be promoted to the Professor rank within one or two years of the nomination.
More about UBC Science
Equity and diversity are essential to academic excellence. An open and diverse community fosters the inclusion of voices that have been underrepresented or discouraged. We encourage applications from members of groups that have been marginalized on any grounds enumerated under the B.C. Human Rights Code, including sex, sexual orientation, gender identity or expression, racialization, disability, political belief, religion, marital or family status, age, and/or status as a First Nation, Metis, Inuit or Indigenous person.
More about UBC
As one of the world's leading universities, the University of British Columbia creates an exceptional learning environment that fosters global citizenship, advances a civil and sustainable society, and supports outstanding research to serve the people of British Columbia, Canada and the world.
Staff Postings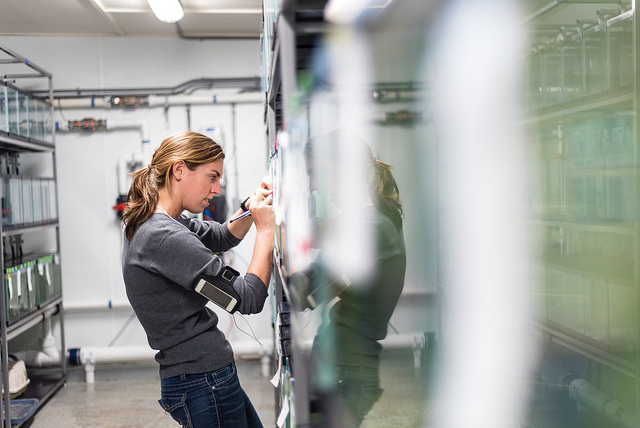 UBC Science uses an online recruiting and application process for staff positions. Visit the UBC HR website to view the current list of postings. Internal applicants should apply through Self Service.