Multiscale Modelling and Computation, Professor, Mathematics
Deadline: May 3, 2020
The Mathematics Department at the University of British Columbia (Vancouver Campus) seeks an exceptional research mathematician to fill a position at the rank of professor with tenure, starting August 1, 2020, or as soon as possible thereafter. The priority field is the branch of scientific computation and its theoretical analysis focused on multi-scale modelling and computation, with inspiration from molecular dynamics and advanced materials science.
Call for CRC (Tier 1) Applications from Federally Designated Groups in Science
Internal Search: Applications due by April 30, 2020
The Dean of Science at UBC invites applications for up to four Tier 1 Canada Research Chairs in any field of science (one CIHR and three NSERC). Applicants must already hold a full-time, tenured appointment in the Faculty of Science at UBC. The chairholder must demonstrate an innovative, high-quality research program and the ability to attract and train students and post-doctoral fellows. The CRC Equity, Diversity and Inclusion Action Plan guides the University's efforts to enhance the participation of individuals from four federally designated groups: women, Indigenous Peoples, persons with disabilities, and visible minorities/members of groups that are racially categorized. In accordance with UBC's CRC Equity, Diversity and Inclusion Action Plan, and pursuant to Section 42 of the BC Human Rights code, this call is restricted to exceptionally qualified individuals who self-identify as members of one or more of the four federally designated groups.
More about UBC Science
Equity and diversity are essential to academic excellence. An open and diverse community fosters the inclusion of voices that have been underrepresented or discouraged. We encourage applications from members of groups that have been marginalized on any grounds enumerated under the B.C. Human Rights Code, including sex, sexual orientation, gender identity or expression, racialization, disability, political belief, religion, marital or family status, age, and/or status as a First Nation, Metis, Inuit or Indigenous person.
Staff Postings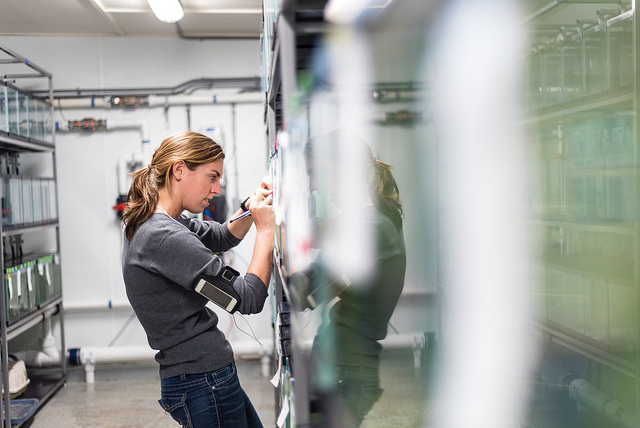 UBC Science uses an online recruiting and application process for staff positions. Visit the UBC HR website to view the current list of postings. Internal applicants should apply through Self Service.