Head, Department of Mathematics
Internal Search: Applications due by March 12, 2020
UBC Science seeks applications for the position of Head of the Department of Mathematics. The department is committed to excellence in research and education and is an advocate of the key interdisciplinary role of the mathematical sciences and is committed to its current programs of industrial and education outreach. The department contributes essential scientific leadership for the Pacific Institute for the Mathematical Sciences, Mitacs, the Banff International Research Station and the Institute of Applied Mathematics. We seek a dynamic individual with an excellent international research profile, a strong commitment to educational programs at both the undergraduate and graduate level, a compelling vision for the Department of Mathematics, and demonstrated leadership abilities, including management, organizational, financial, communication, and consensus-building skills. The successful candidate will be responsible for the overall academic and non-academic leadership of the department, and will be a strong advocate for the department within the University and in the national and international arenas.
Research Associate, Michael Smith Laboratories
Deadline: March 5, 2020
A Research Associate position is available in the Michael Smith Laboratories at UBC. A Ph.D. in Microbiology or a related field is required along with at least four years of postdoctoral experience. A record of publication and experience in host-pathogen interactions is also required. Knowledge and experience in the genetic manipulation, transformation, insertional mutagenesis, and phenotypic analysis of Cryptococcus neoformans and Candida albicans are essential.
More about UBC Science
Equity and diversity are essential to academic excellence. An open and diverse community fosters the inclusion of voices that have been underrepresented or discouraged. We encourage applications from members of groups that have been marginalized on any grounds enumerated under the B.C. Human Rights Code, including sex, sexual orientation, gender identity or expression, racialization, disability, political belief, religion, marital or family status, age, and/or status as a First Nation, Metis, Inuit or Indigenous person.
Staff Postings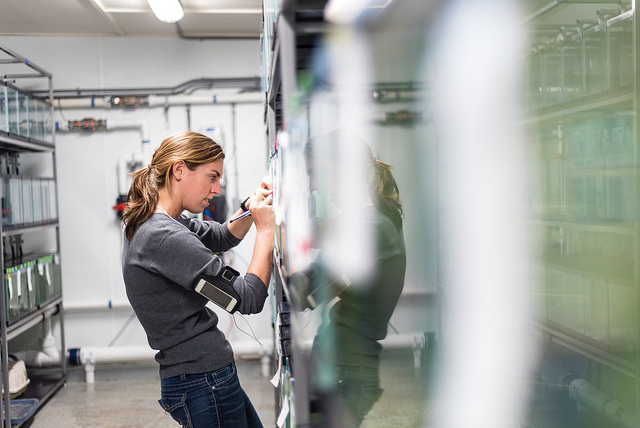 UBC Science uses an online recruiting and application process for staff positions. Visit the UBC HR website to view the current list of postings. Internal applicants should apply through Self Service.