Head of the Department of Microbiology and Immunology: Internal Search
Application deadline: February 19, 2019
UBC Science is seeking applications for the position of Head of the Department of Microbiology and Immunology. The department is committed to excellence in research and education, and plays a key role in a range of interdisciplinary programs, including the Life Sciences Institute and biology program. We seek a dynamic individual with an excellent international research profile, a strong commitment to educational programs at both the undergraduate and graduate level, a compelling vision for the future of the department, and demonstrated leadership abilities, including management, organizational, communication, and consensus-building. The successful candidate will be responsible for the overall academic and non-academic leadership, and will be a strong advocate for the department within the University and in the national and international arenas.
Lecturer, UBC Integrated Sciences
Application deadline: March 20, 2019
UBC Science invites applications for a part-time (75%) Lecturer position, which will be with the Faculty of Science Integrated Sciences specialization. Integrated Sciences is a flexible, highly interactive undergraduate program that allows students to design their own unique program of study, with an emphasis on active learning, group discussion, and collaborative research. The position will start no later than July 1, 2019 and the initial appointment will be for 1 year. The appointment may be renewed subject to satisfactory performance. Please submit application materials to Mary Anne Lyons.
Tenure Track Biology Instructor Position
Application deadline: February 22, 2019
The Department of Zoology seeks candidates to fill a tenure-track Instructor position to teach in the Biology Undergraduate Program in the general areas of introductory biology, genetics, and cell, molecular, evolutionary and developmental biology. Teaching experience in genetics and cell biology or related fields and a PhD in a relevant area of biology, or an equivalent combination of qualifications and experience are necessary. Experience with evidence-based teaching, discipline-based educational research and/or scholarship of teaching and learning are required.
More about UBC Science
Staff Postings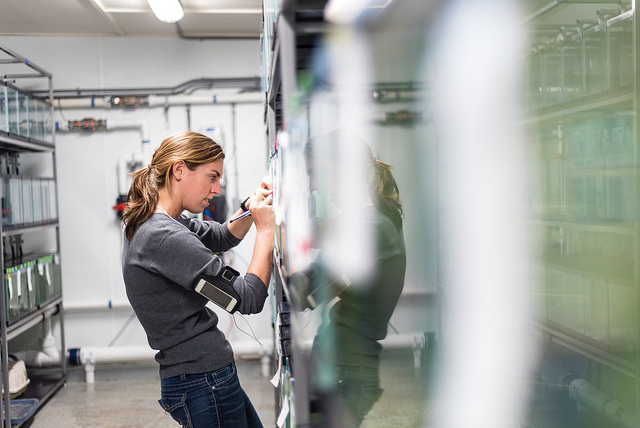 UBC Science uses an online recruiting and application process for staff positions. Visit the UBC HR website to view the current list of postings. Internal applicants should apply through Self Service.