Research Associate Position in Genetic Analysis of Cryptococcus Neoformans
Application deadline: January 4, 2019
A Research Associate position is available in the Michael Smith Laboratories at UBC. A Ph.D. in Microbiology or a related field is required along with at least four years of postdoctoral experience. A record of publication and experience in host-pathogen interactions is also required. Knowledge and experience in the genetic manipulation, transformation, insertional mutagenesis, and phenotypic analysis of Cryptococcus neoformans and Candida albicans are essential. Applications should include a cover letter, a Curriculum Vitae and the contact information for three referees by email to kronstad@msl.ubc.ca. Please include "Genetic Analysis of Cryptococcus Neoformans Search" in the email subject line; incorrectly addressed applications will not be considered. The salary will be commensurate with qualifications and experience. The deadline for applications is January 4, 2019 and the expected start date is February 27, 2019.
Lecturer—UBC Master of Data Science program
Application deadline: January 7, 2019
The University of British Columbia, Vancouver invites applications for a Lecturer, associated with the Master of Data Science Program. This program is a collaborative effort of the Department of Computer Science and the Department of Statistics, within the Faculty of Science. The Lecturer will be formally based in the Department of Statistics but work closely with colleagues from both departments. Applicants should hold a post-graduate degree (PhD preferred) in an area relevant to Data Science and have some background in Statistics. They should have experience in at least one of these areas and enthusiasm for all: practical data management and analysis (statistical inference and/or machine learning); teaching at the postgraduate level; curriculum development; R/Python/SQL; version control and other practices related to collaborative and reproducible scientific work.
Assistant Professor, Tenure Track in Indigenous Fisheries
Application deadline: January 15, 2019
We invite applications from outstanding new investigators for a faculty position in the area of Indigenous Fisheries with expertise in social or biological fisheries sciences who have significant experience with Indigenous fisheries' communities and territories, practices, issues, perspectives, and cultures. This will be a tenure track appointment at the rank of Assistant Professor. The successful candidate should have demonstrated knowledge and experience engaging and working with Indigenous communities in British Columbia and Canada.
Lecturer, Faculty of Science
Application deadline: December 31, 2018
The University of British Columbia, Vancouver, invites applications for a part-time (75%) Lecturer position, which will be with the Faculty of Science Integrated Sciences specialization. Integrated Sciences is a flexible, highly interactive undergraduate program that allows students to design their own unique program of study, with an emphasis on active learning, group discussion, and collaborative research. The position will start no later than July 1, 2019 and the initial appointment will be for 1 year. The appointment may be renewed subject to satisfactory performance.
Assistant Professor Faculty of Medicine in partnership with the Michael Smith Laboratories (MSL)
Application deadline: December 5, 2018
The Michael Smith Laboratories (MSL) and the School of Biomedical Engineering (SBME) at The University of British Columbia invites applications for one faculty position at the rank of Assistant Professor, Tenure Track. The successful candidate will be expected to lead an independent research program of international caliber, to participate in teaching in biomedical engineering and/or related topics and to provide service within the MSL and the SBME, and the broader academic and social community. Of particular interest is research at the interface of biomedical and molecular engineering.
More about UBC Science
Staff Postings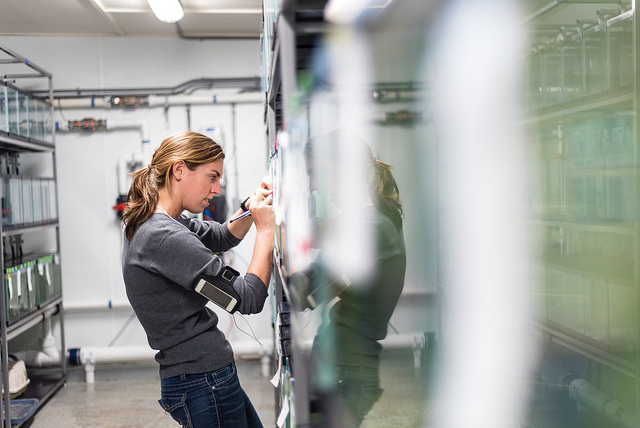 UBC Science uses an online recruiting and application process for staff positions. Visit the UBC HR website to view the current list of postings. Internal applicants should apply through Self Service.