Study Hall

Just like in the movies - except with more (effective) studying.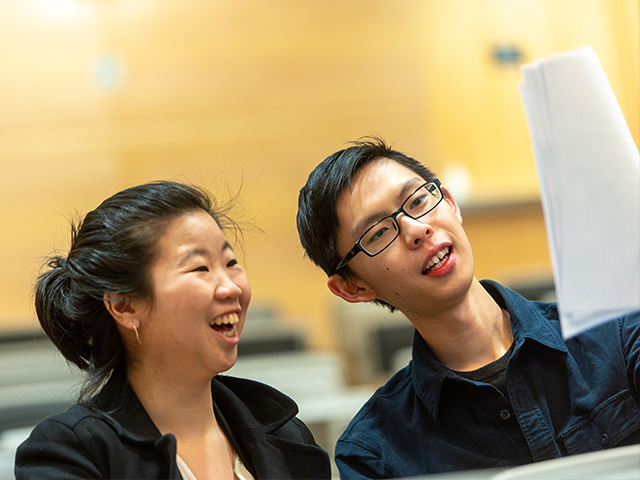 Looking for a study space and resources to maximize your potential with university-level academics? Science Study Halls are designed specifically for UBC Science students.
Come for the dedicated study space, the study buddies, and the free food. Stay for the on-site resources including the Science Peer Academic Coaches and quiet or group study spaces.
Did you know?
University-level academics are just plain different. Most students need to recalibrate their study tools and techniques in order to maintain their strong academics from high school.
Greeting from a Senior Peer Leader
Free food to fuel your brain
Choose between quiet study or group study areas
Study any of your courses
Option to meet with a Science Peer Academic Coach to set goals for your studying or to devise a study plan
Additional science-backed resources to optimize your study time and exam skills
Abdul Ladha Science Student Centre is a well-lit space in a central location on campus, near the Nest and bus stops
Academic Skills Certificate Program
Study Hall is one component on the first year Science student Academic Skills Certificate Program. By participating in three study halls, you're part way to earning your certificate!
UBC Science Student Development
Dedicated to helping UBC Science students excel since 1998.