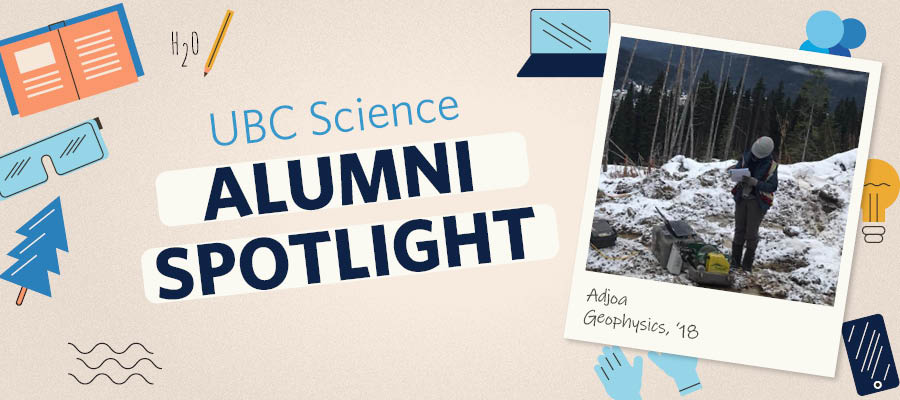 UBC Science alumni have gone on to build meaningful and fulfilling careers in sectors around the world. Our conversations with alumni have told us that your journey through Science and beyond isn't a linear path but a complex navigation of right and left turns, and even some dead-ends, that will eventually lead you to where you're meant to be.
Our Science Alumni Spotlight Series will show you the breadth of career paths that UBC Science alumni have pursued, and offer a fresh perspective on new opportunities to discover.
---

Adjoa
BSc, Geophysics, '18
Current Job Title: Geophysicist
Current Company/Industry: Frontier Geosciences Inc.
Current City: Vancouver
What does your work space look like today?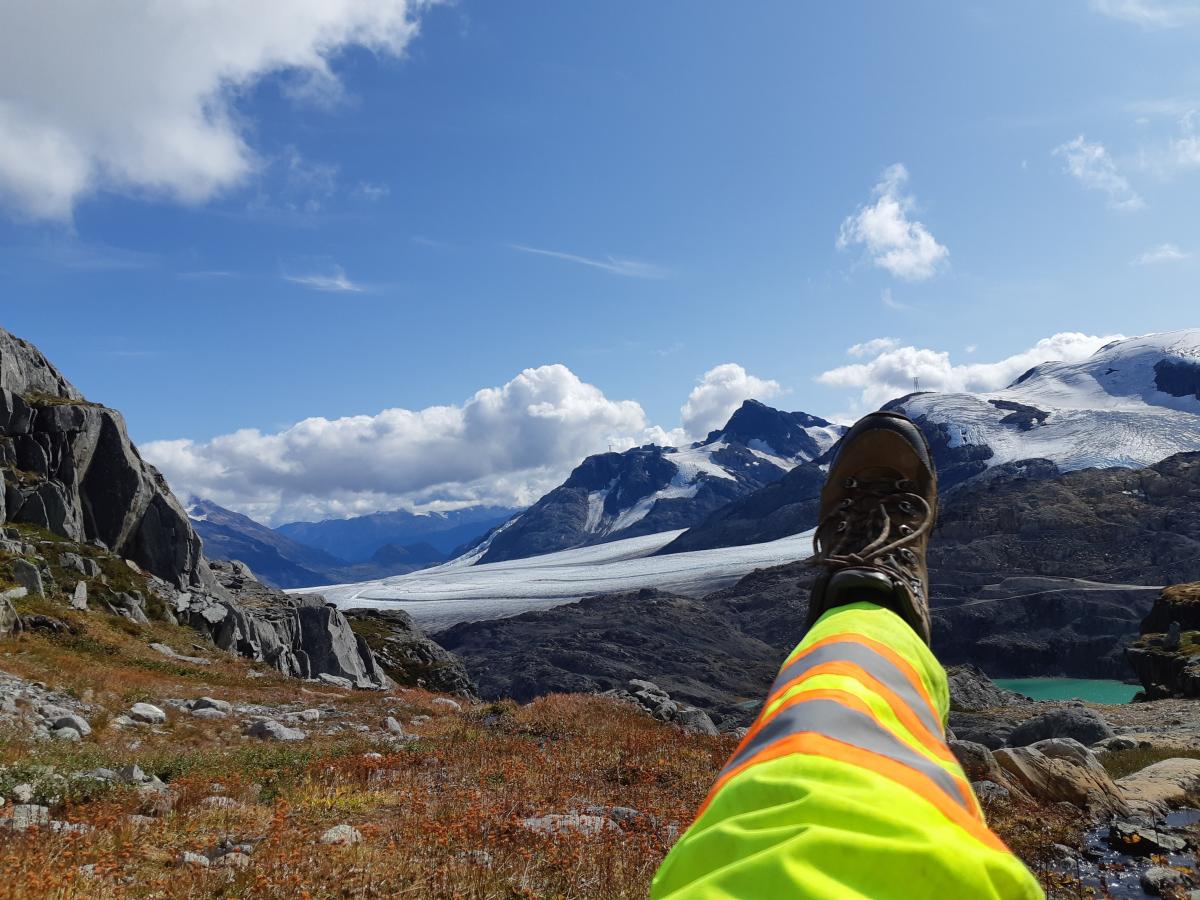 How does the major your studied in your undergraduate degree relate to your current work?
My major is directly related to my current work. I studied geophysics and I am currently working at a geophysics consulting company.
What choices did you make during your degree that contributed toward your career path today?
I decided to step out of my comfort zone and try geophysics field work for one of my co-op terms. I am typically not a very outdoorsy person so this job made me very uncomfortable in the beginning. A few weeks into it, I realized that it was not as scary as I thought it would be, and I also wasn't so terrible at it! It was a steep learning curve but I decided to commit to it for my four-month work term and by the end of it I was so proud that I had survived the experience. This co-op job widened my options for post-grad work and is one of the main reasons I landed a job with my current company.
Did you have any meaningful experiences at UBC outside the classroom that helped contribute to your skillset?
For two years, I volunteered as a Science Peer Academic Coach working on a team of about 30 other student leaders to share study skills and time management strategies. I learned so much about teamwork and collaboration as my teammates and I worked together to host workshops and encourage involvement from the UBC Science student community.
What advice would you give to an upper level Science student today?
Try to mentally prepare for an abrupt change! I found it jarring how school suddenly ended and I was forced to not see my close friends every day. I'm not sure if there is a way to adequately prepare for the change but I definitely wish someone had warned me about it.
What kind of challenges did you encounter in your career after graduation?
I found it difficult to adjust to my new routine. Having to be at work from 9am to 5:30pm (when not doing field work) took a while for me to get used to after my last year of university where I had late or no classes on some days. I was also challenged by coworkers who assumed that I knew more than I did. It took a lot of courage for me to admit that I needed help or ask questions for clarification of my tasks. I used to be scared of looking like a fool for asking or taking a bit longer to complete a task. I soon realized that people are often more than willing to help and that there is no shame in asking for direction.
Does your current occupation align with what you had planned when you entered UBC? How about when you graduated?
Not quite. I knew that I wanted to work in geophysics but my intention both at the start and end of my degree was to work primarily in geophysics data processing or research. My plans changed when I got this job offer and realized that having field work as a component of my job made it less mundane and repetitive.
What is something career-related that surprised you after graduation?
I was surprised by how closely people in my field work with other professionals such as engineers, drillers, and geologists. Before graduating I had thought that most of my work would be done independently without knowing that I would be relying heavily on the expertise and data from other professionals.
Do you have a specific career plan from now until your retirement?
That's a tough question. I don't have a solid plan until retirement yet, but in the near future I would like to go back to school to pursue further studies in geoscience.
---
Do you usually work:

---
Do you do most of your work:

---
In your current position, are you more:

---
Are you making:

---
Do you find your work is:

Responses have been edited for clarity and brevity.