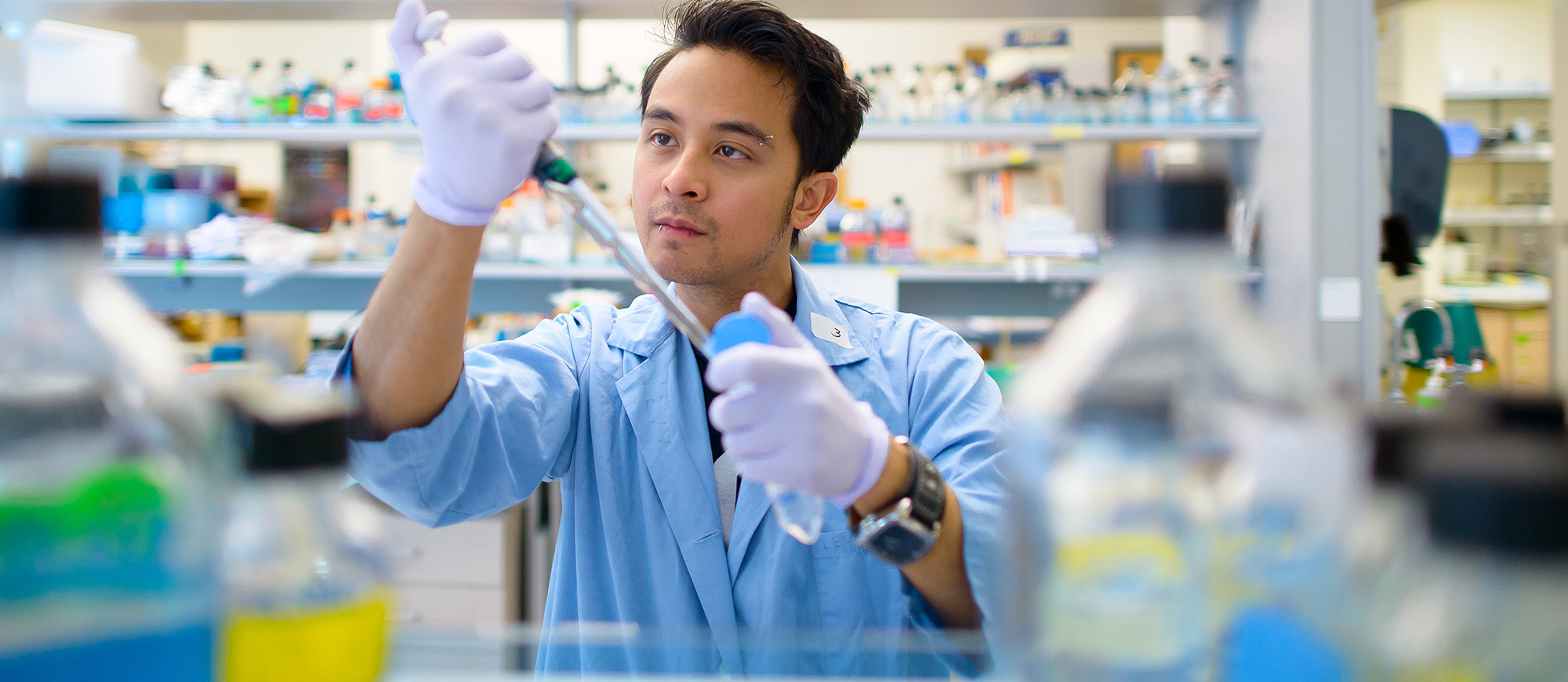 Help science students gain research experience
Research experience brings learning to life, translates theory to the working world, builds confidence, develops supportive relationships with mentors, and helps students make the leap from the classroom to a professional setting. With your support, more UBC Science undergraduate students will gain valuable research experience through the Science Undergraduate Research Experience (SURE) fund.
The SURE program helps create hands-on research opportunities for undergraduate students across all nine UBC Science departments. Students may work in laboratories, on a boat, in the forest, or in any other context where scientific research is conducted. No matter what type of science they do, all students in the SURE program get the opportunity to work on real research questions using the tools they have been studying. This hands-on science experience is so valuable to students that the Dean of Science will match all donations to SURE dollar-for-dollar (for the first $100,000)—so your gift to SURE is instantly doubled.
One SURE student, Timothy, noted that his project was "more than a science experience, it was a life experience. Hands-on research allows us to realize what we can accomplish."
There is far more demand for research experience than there are spaces. At the same time, many students have to take summer jobs to survive, and cannot commit to a summer program. SURE helps UBC labs create undergraduate research spaces and offers support to students to make sure that finances are not a barrier to participating in this valuable opportunity.
Your support of SURE helps to create more opportunities for undergraduate students, regardless of financial barriers, to participate in hands-on research.
Students interested in applying for the SURE program should contact their faculty advisor for more information.