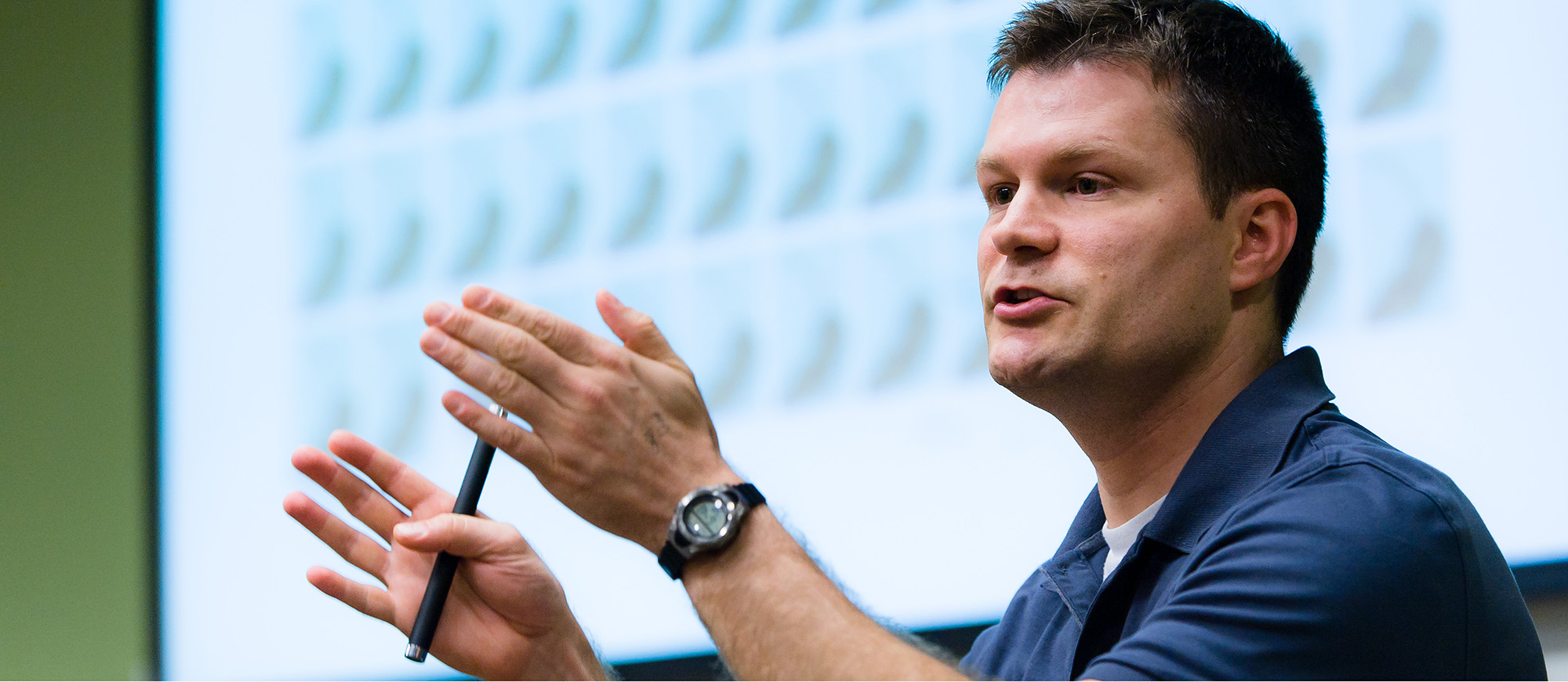 Bringing Science Education to the Downtown Eastside
Science 101 is a free, four-month summer program offered to people who have not had the opportunity to attend higher education. These students, mostly from Vancouver's Downtown Eastside, come from all age groups and backgrounds. Some students have recovered from addiction or other difficulties and are ready to move forward in their lives. Others are immigrants from around the world seeking to improve their skills. Your support of Science 101 helps make this program possible.
Science 101 introduces students to science topics that help them better understand the world and broaden their perspectives. Students are immersed in a fun learning environment through classes, tutorial sessions and field trips in the Vancouver area. They are guided by UBC professors and graduate students who volunteer to deliver lectures. There are no prerequisites for Science 101, and students do not receive university credit. All materials needed for the course are provided to the participants, many of whom would not be able to attend otherwise.
At the end of the program, a graduation ceremony honors those who have completed the program. For many, Science 101 is their first graduation. The confidence they gain from starting and finishing this program carries over into other areas of their lives. Many graduates continue their educations, enter job training, or pursue new job opportunities as a result of attending Science 101. The Science 101 bursary allows graduating students to access further education, while the Science 101 Alumni program offers year-round sessions so that alumni can continue to learn and receive support to reach their goals. The bursary program and the Science 101 Alumni program are only possible because of donor support.
A former Science 101 student says, "The world of knowledge is colorful and beautiful and everyone should be welcome, but there are always barriers like financial problems that keep individuals from entering this world. Science 101 is the precious ticket to step into that world of knowledge and experience. It welcomes those who are passionate to know, see and learn; those who have enough enthusiasm but not enough money to enjoy the beauty of knowledge."
Science 101 changes lives. It provides students with an opportunity to learn about science, gain life skills, and acquire the confidence to pursue further education. Your support helps Science 101 offer these students a transformative experience.