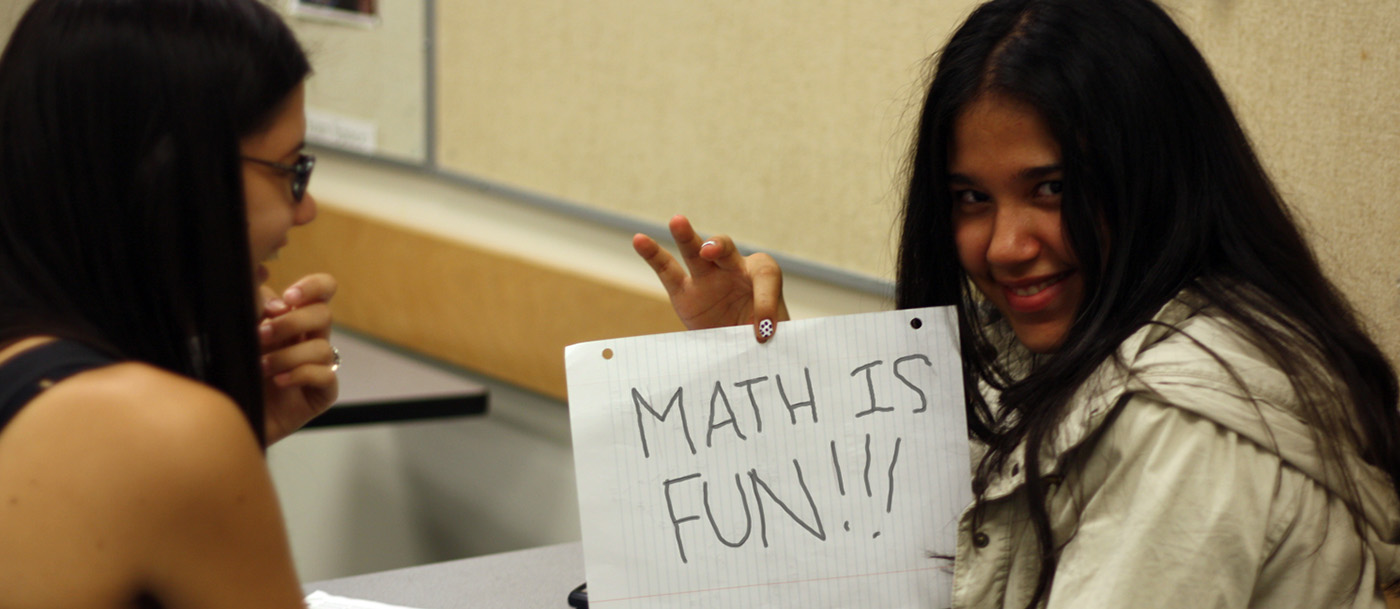 Helping youth learn and enjoy mathematics.
The UBC Department of Mathematics has exemplified UBC's commitment to the community through its successful outreach programs, designed to inspire young minds and expose them to the mathematical sciences.
The Mathematics Outreach Endowment Fund was established with a generous lead gift from George Bluman, former head of the department. Over the past several years, this fund has been graciously supported by alumni and friends of UBC. We are committed to building this legacy. Your support of this fund will help us reach more young people with effective mathematics programs that help them reach their potential.
Indigenous mathematics education in BC is a particular focus of this fund. Only two percent of BC's Indigenous population completes grade 12 mathematics, compared to 25 percent for the general BC population. The Mathematics Outreach Endowment supports many programs that help Indigenous youth gain the skills they need to succeed in today's competitive workforce, including:
Mentoring Indigenous youth in mathematics.
Summer camps for Indigenous youth on UBC campus and around the province. Click here to see a video interview with participants of the Emerging Scholars camp.
Tutoring programs for elementary and secondary students at schools with high Indigenous and at-risk populations in Vancouver.
Professional development programs for BC teachers, to help them develop their skills in teaching mathematics concepts.
Math Mania, a program that offers fun, one-day math events in schools across the province.
ELMACON, the annual Elementary Mathematics Contest for 300-400 Lower Mainland students.
Math Catcher's Outreach Program (offered in partnership with Simon Fraser University), which offers annual visits to schools to encourage Indigenous youth to consider careers in math and science.
Over the past seven years, outreach activities have reached approximately 1,300 Indigenous students across BC and over 250 teachers working at First Nations schools and public schools in Vancouver, Burnaby, Port Alberni, and Sooke. Read about one student helped by our programs here.
With your support of the Mathematics Outreach Endowment, we will help even more youth gain the math skills—and self-confidence—they need to succeed.