New school, new faculty, new experiences!
Your UBC Science Orientation will guide you through the first few months at university.
If you are not participating in the Jump Start program,
you'll join us in the following activities designed to connect you with the campus community:

Participate in Imagine UBC on Tuesday Sept 5, 2023
Connect with a Science Imagine Orientation Leader
Receive helpful emails from UBC Science Advising and your Science Imagine Orientation Leader

Not sure what this means exactly? Read on below.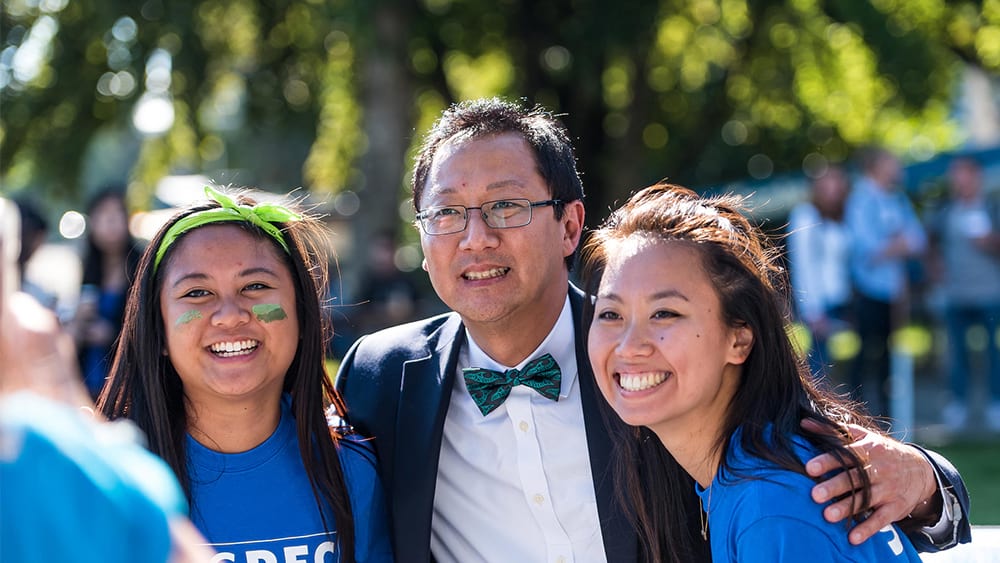 What is UBC Science Imagine Orientations?
As a first year Science student, you'll be automatically enrolled if you are not participating in Jump Start.
We're here to help you adjust to life at university. You'll get a chance to see what it's like to be in a university classroom, get some opportunities to make friends at social events, and have connections to fellow Science students, including your Imagine Orientation Leader!
What is Imagine UBC for Science students?
Imagine UBC - Tuesday Sept 5, 2023 - is the first day of your university experience. On this day, you will meet up with a senior Science student - your Imagine Orientation Leader – and they'll introduce you to fellow students, help you to explore campus, attend a welcome from the Dean of Science, and more!
What is a Science Imagine Orientation Leader and what do they do?
You will be automatically paired with a Science Imagine Orientation Leader who will send you a personal email later in the summer. They can help point you to resources when you have a question, let you know about awesome events around campus – including those that you don't want to miss, or meet up for lunch at their favourite spot.
What kinds of questions can I ask my Orientation Leader?
Where can I get my textbooks?
What are some recommendations for electives?
Where are the best places to eat/study on campus?
Are there any free resources to help me prepare for exams?
How is university different from high school?
Where can I find involvement or research opportunities?
How do I get involved in research?
How can I contact my Science Imagine Orientation Leader?
You'll receive a personal email from them in late summer. From then, you can contact them by Facebook, email, text and more – they'll send you preferred contact details in their introductory email.
It's early September and I haven't gotten an email from my Orientation Leader. What should I do?
Please contact Science Student Engagement at sdassist@science.ubc.ca with your full name and UBC student number.

What to Expect
| | |
| --- | --- |
| June | First emails from UBC Science Advising and UBC Science Student Engagement are sent, containing important registration info |
| July - August | Emails from UBC Science to introduce you to important tools, people and resources on campus |
| Mid-August | Imagine UBC details including important info about your Science Orientation group and personalized schedule will be sent to your email |
| Late August | Email introduction from your Science Imagine Orientation Leader |
| September 5 | Imagine UBC |