Physicist turned filmmaker explores hidden histories
COVID-19 and UBC's response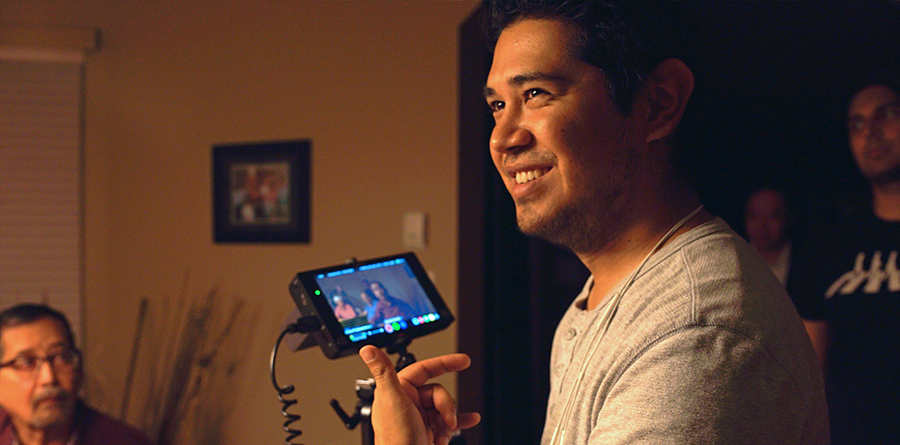 Documentary filmmaking is Alejandro Yoshizawa's passion. Photo: Alejandro Yoshizawa.
Alejandro Yoshizawa explains how oral storytelling drove him to become a filmmaker
Alejandro Yoshizawa
BSc'09
Alejandro Yoshizawa (BSc'09) is a Vancouver filmmaker and UBC adjunct professor in Theatre and Film, and Asian Canadian and Asian Migration studies. His latest film, the award winning All Our Father's Relations (2016), will premiere on CBC on September 30. The film chronicles the little-known connection between Chinese immigrants and the Musqueam people, following four siblings – whose mother was Musqueam and father Chinese – as they make their first trip to China in order to retrace their father's footsteps.
You studied physics at UBC but you're a filmmaker now. How did that happen?
I always had an interest in history. While my friends did minors in chemistry or math, I minored in history. I took a class called Asian Migrant Communities and instead of writing a paper I made a film about my Japanese grandfather: how he came to Canada, his life during and after the war. That was my first experience making a film and telling a story. After graduating from UBC I ended up getting a Masters in History from Concordia in Montreal, studying under oral historian Steven High at the Centre for Oral History and Digital Storytelling.
However, the science skills I learned are very applicable to my career. Having a sense of how optics work, how sound works, being able to follow very detailed technical information, it's all important.
A lot of your work revolves around family and oral history. Why is that?
You can learn a lot talking to people that you can't learn through textbooks. You look at primary sources and you read books and they tell you what happened, but not how it felt. Sometimes when you talk to people you get completely different interpretations of events. That's not a weakness of oral history, but a strength; those differences allow you to discover more, or ask questions you may not have previously thought of. I also grew up respecting elderly people and their stories.
Much of your work also centers on minority communities.
So much history that plays a huge role in our lives isn't reflected in the mainstream. I remember in school how they'd teach us all about Eastern Canada, Confederation, etc. That really has little connection with us here in Vancouver. I tend to seek out lesser-told stories. It's also a major theme in the courses I teach here at UBC as well, such as FIPR 469A and ACAM 350.
What do you want to work on next?
My mother is Japanese Canadian, born during internment in Lillooet. My father is from Chile. But I've never made a Latino film, a film about Chile, even though my grandmother, Carmen Lazo, was a famous politician in Chile. When she died, I saw all the news stories about her. I'd like to look at her life. I'd also interested in doing more work on Japanese Canadian history. My uncle's uncle was physicist Shuichi Kusaka, who graduated from UBC and later worked with Oppenheimer. That could be an interesting story!
UBC alumni, do you have an interesting career path, story or hobby you'd like to tell us about? E-mail us and we could feature you on our website.