Eye of the storm: Atmospheric chemist talks fieldwork and diversity in STEM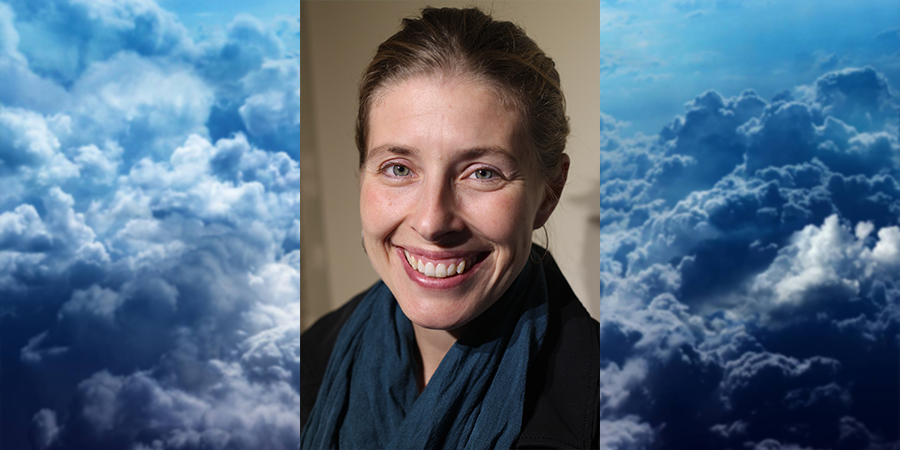 Dr. Emily V. Fischer
Dr. Emily V. Fischer (BSc '02) got hooked on atmospheric science early. Now she teaches at Colorado State University
Can you tell us a bit about your research?
I study non-traditional sources of air pollution, such as wildfires, oil and gas development, and agriculture. In 2018 I led a big field program to measure wildfire smoke. We flew into wildfire plumes using the U.S. National Science Foundation / National Center for Atmospheric Research (NSF/NCAR) aircraft. It's intense. You spend almost a year getting ready to make an eight-week measurement campaign in the field for atmospheric chemistry. In 2019 we went to Carlsbad Cavern National Park, and looked at how the oil and gas development in the Permian Basin is impacting air quality. It's a remote location and you have to bring everything in with you. You have sensitive equipment, and sometimes you're working in an old shed or historical building, so that's a little bit challenging.
How did you become interested in the atmospheric sciences?
When I was 10 years old Hurricane Bob hit New England, and as devastating as it was, in my 10-year-old mind it was the most tremendous thing that I'd ever seen. I remember boarding up windows and going out in to the eye of the hurricane. Air quality is just something that I just care very deeply about— everyone has a right to clean air. It's also a complex issue. There are so many different sources of pollutants and the atmosphere mixes everything together and moves it around. It's all tied to energy and food, too.
You helped launch PROmoting Geoscience Research, Education and SuccesS (PROGRESS). Can you tell me a little bit more about that?
The earth sciences tend to be one of the least diverse STEM fields, especially atmospheric science. One of the drop-off points for undergraduates is in first and second year of their undergraduate degrees. That's when they decide they won't continue down this path. PROGRESS was developed when several earth scientists partnered with psychologists and educational statisticians, and we looked at all the best practices for mentoring and supporting students. Then we operationalized them. PROGRESS incorporates everything that we know about mentoring and what's important for undergraduates. It puts it in framework that almost any institution could adopt.
What have you discovered?
For every woman role model that an undergraduate woman can identify, her retention rate in the earth sciences increases. If she can only identify one woman, her retention rate is about 40 percent. But if you can get her to see four women as role models, her retention rate is somewhere around 80 percent. What we want to do is scale PROGRESS up and test things like virtual mentoring and increase our partnerships with minority-serving institutions.
Diversity in science seems to be very important to you.
It's essential for creativity—the more diverse teams we have, the better we are able to solve problems. We want students to have a sense of belonging, of identity and connection.