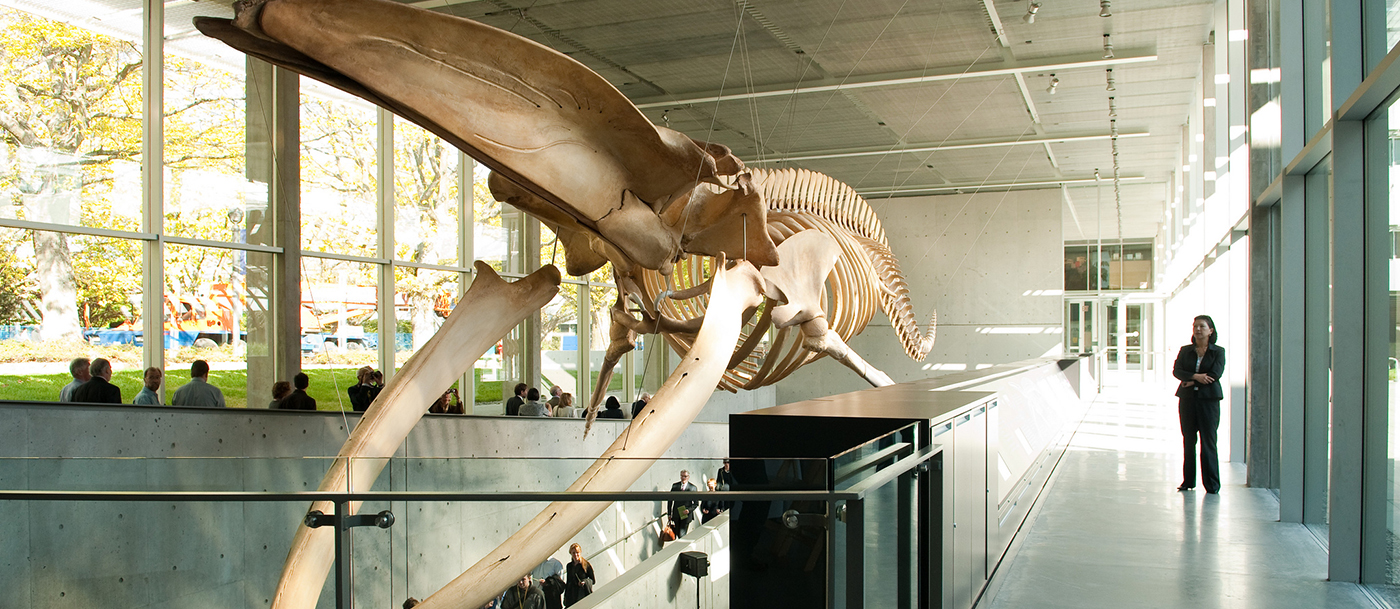 Boosting ecology and biodiversity outreach at Vancouver's only natural history museum.
In 2010, UBC embarked on an exciting journey to become a world leader in biodiversity education and public outreach with the launch of the Beaty Biodiversity Museum. The museum received its 100,000th visitor in 2014. Your support for the Beaty Biodiversity Museum will help even more museum guests engage with the wonders of natural history.
The Beaty Biodiversity Museum showcases the more than two million specimens in UBC's natural history collections. Among the museum's treasures are Canada's largest blue whale skeleton, the third-largest fish collection in the nation, and myriad fossils, shells, insects, fungi, mammals, birds, reptiles, amphibians, and plants from around British Columbia and the world. This impressive and extensive collection is a rich resource, offering one-of-a-kind educational opportunities. Hands-on experiences with real museum specimens increase awareness of biodiversity, evolution, ecology, and conservation. Through an interactive discovery laboratory, educational outreach programs, resources for teachers, and rotating exhibits, visitors gain new insight into the plants and animals that surround us.
The Beaty's education and outreach programs focus on conveying the importance of biodiversity and emphasize that the fate of the world's biodiversity is in our hands. Your donation will fund educational exhibits and public engagement as well as support curatorial efforts to study, preserve and display the world's natural history.